"The only true 'good' is the will of the Supreme Lord."
– The Mother (CWM, 16: 283)
A few commentaries of the Mother on selected verses from the Dhammapada are presented here. She explains the true meaning of goodness, need to stay vigilant over one's feelings and thoughts and how one may be happy by having no sense of possession.
READ MORE HERE.
Presented here is a short essay by Sri Aurobindo in which he explains that "God must be beyond limitation by our ideas of good, otherwise the universe such as it is could not exist whether as the partly manifested being of a divine Existence or a thing created or permitted by a divine Will."
READ MORE HERE.
More on Goodness (clickable links):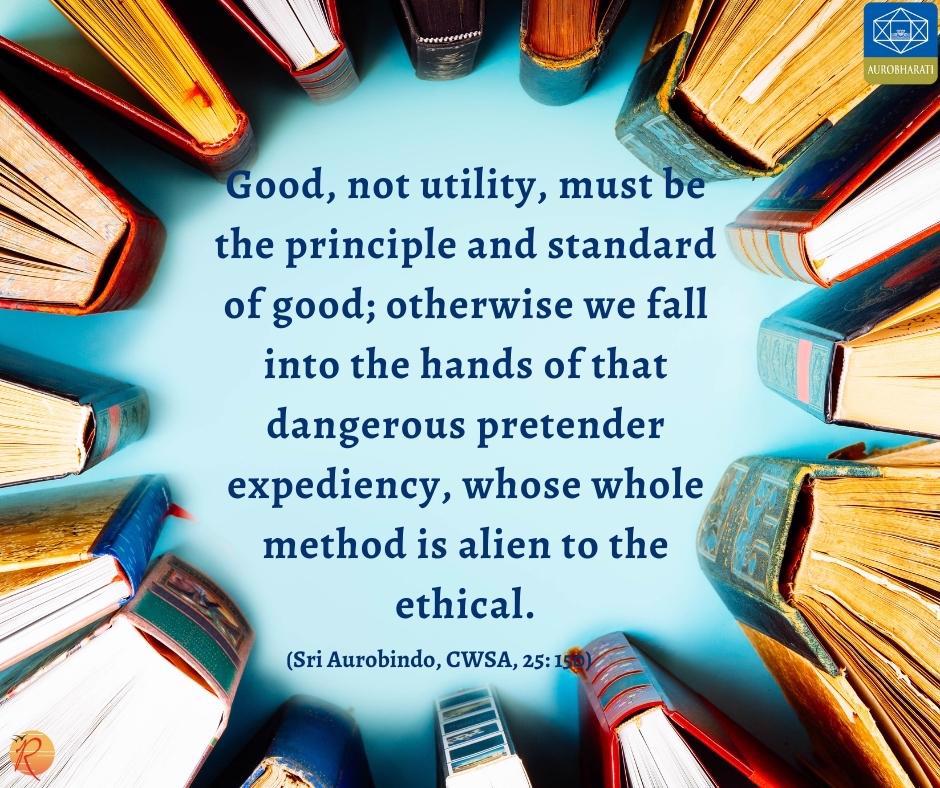 A Special Article for Teachers (clickable link):
Continuing Series (clickable links):
Upcoming national seminar on Sri Aurobindo's Nationalism: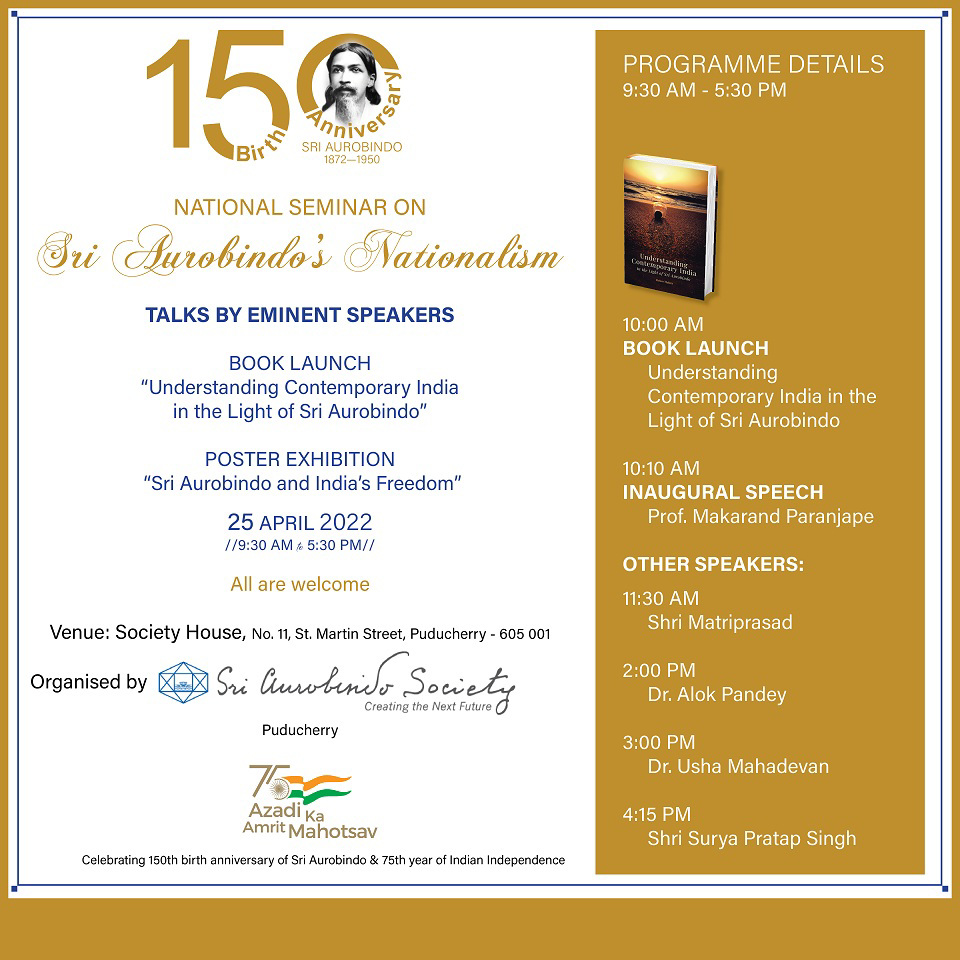 Click
HERE
for a 15 part series on 'The Psychology of Indian Nationalism'

For feedback and suggestions, write to us: <aurobharati@aurosociety.org>
Our next issue releases on May 21, with special focus on Generosity.
~ Click the red bell button at journal.aurobharati.in to subscribe
~ Share this newsletter with your friends and work toward Renaissance!
|