"What you are, give that; what you have, give that,
and your gift will be perfect;"
– The Mother (CWM, 8: 15)
Is our act of altruism truly an unselfish or non-egoistic act? Because often "altruism is only the sublimest form of selfishness," reminds Sri Aurobindo.
READ MORE HERE.
For our guiding light feature, we have selected a few short passages from the Mother and Sri Aurobindo which shed bright light on some key facets related to our theme 'Generosity'.

READ MORE HERE.
In this conversation the Mother speaks on giving oneself sincerely to the Divine without bargaining. She narrates a little story as an example of how to give all one has.
READ MORE HERE.
We feature here a few selections from two volumes of Sri Aurobindo, which help us understand the psychological foundations of altruism, its limits and potentiality for facilitating true self-development of the being.
READ MORE HERE.
More on Generosity (clickable links):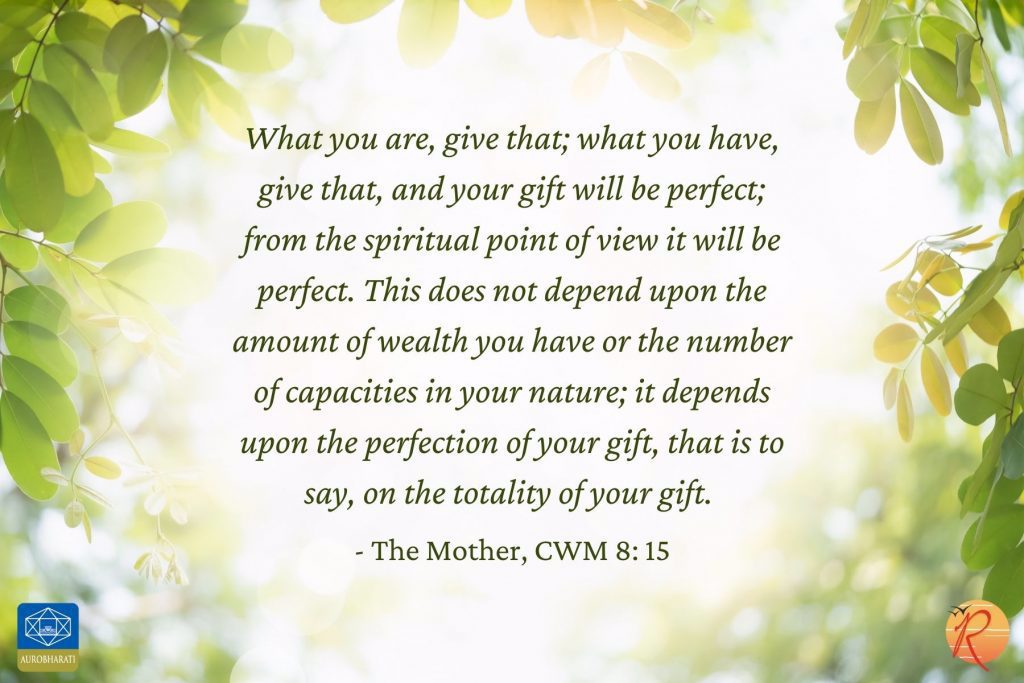 Tales and Stories (clickable link):
Continuing Series (clickable links):
Dr. Chhalamayi Reddy, an award-winning principal with more than 30 years of experience, shares her experience of bringing Indian-ness at her school.
CLICK HERE TO WATCH.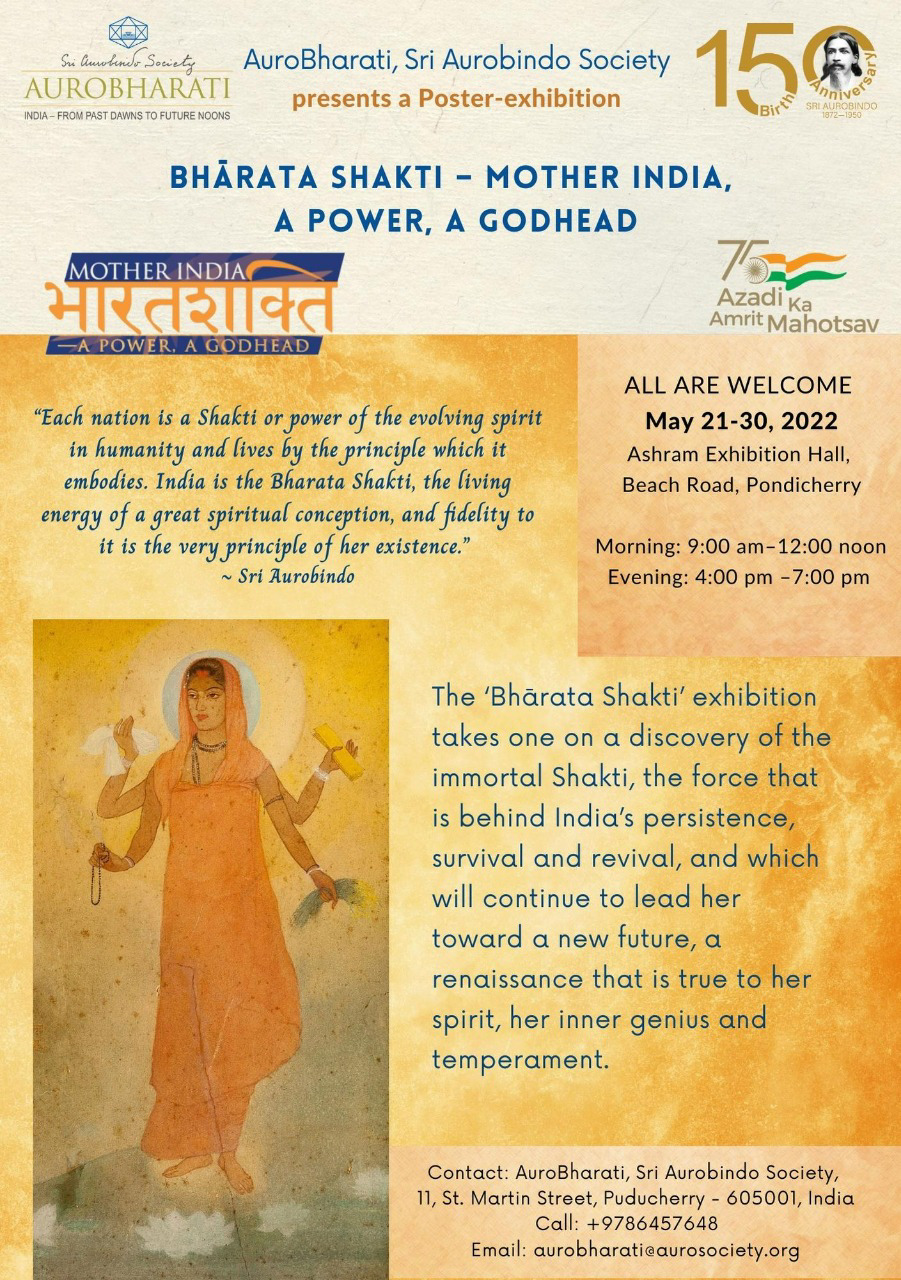 At Ashram Exhibition Hall, Pondicherry
Upcoming Seminar

At Society House
For feedback and suggestions, write to us: <aurobharati@aurosociety.org>
Our next issue releases on June 21, with special focus on Equality.
~ Click the red bell button at journal.aurobharati.in to subscribe
~ Share this newsletter with your friends and work toward Renaissance!
|