"Nothing can be compared to the peace that comes from a total trust in the Grace."
– The Mother (CWM, 14: 93)
The author writes that peace can be built securely only by means of culture, and culture for peace implies a new orientation of human consciousness; it implies eventually transformation of human consciousness.
READ MORE HERE.
More on Peace (clickable links):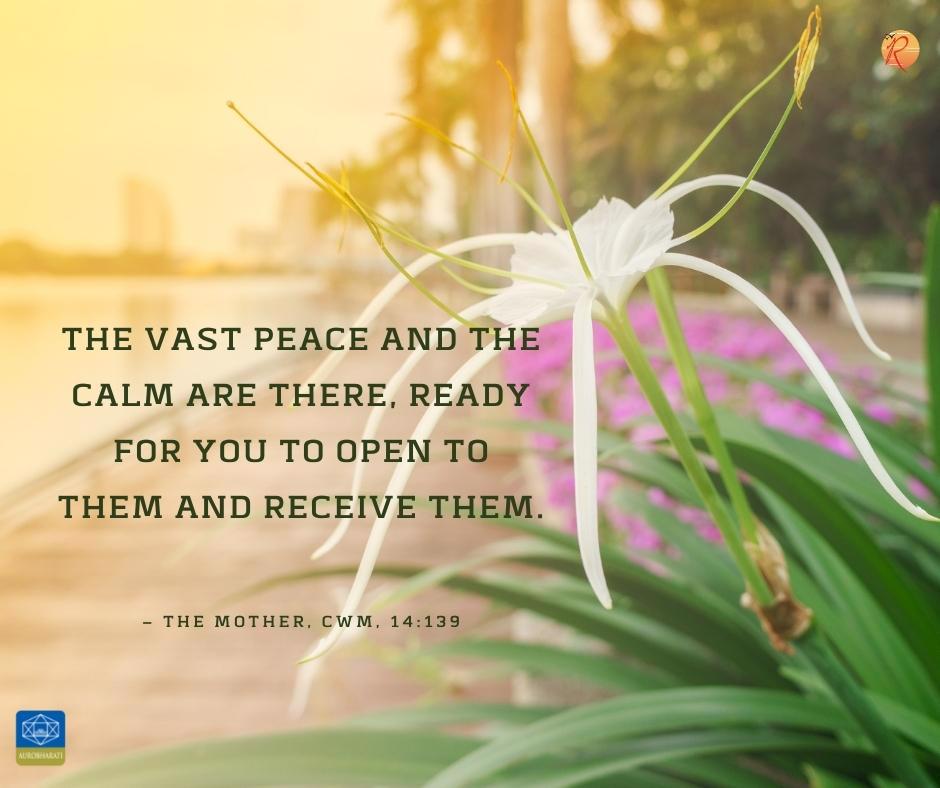 On War and Peace (clickable links):
Divine Humour (clickable link):
Tales and Stories (clickable link):
Sri Aurobindo Circle archives (clickable link):
Mother India Archives (clickable link):
Continuing Series (clickable links):
A Talk by Dr. Raj Vedam
When the noises outside keep on bringing the note of disunity and division and discord, it is even more important to remind ourselves -- as children of Bharat Mata -- of the deeper cultural and inner unity that has always been there shaping the march of Indian civilisation.
CLICK HERE to watch the video.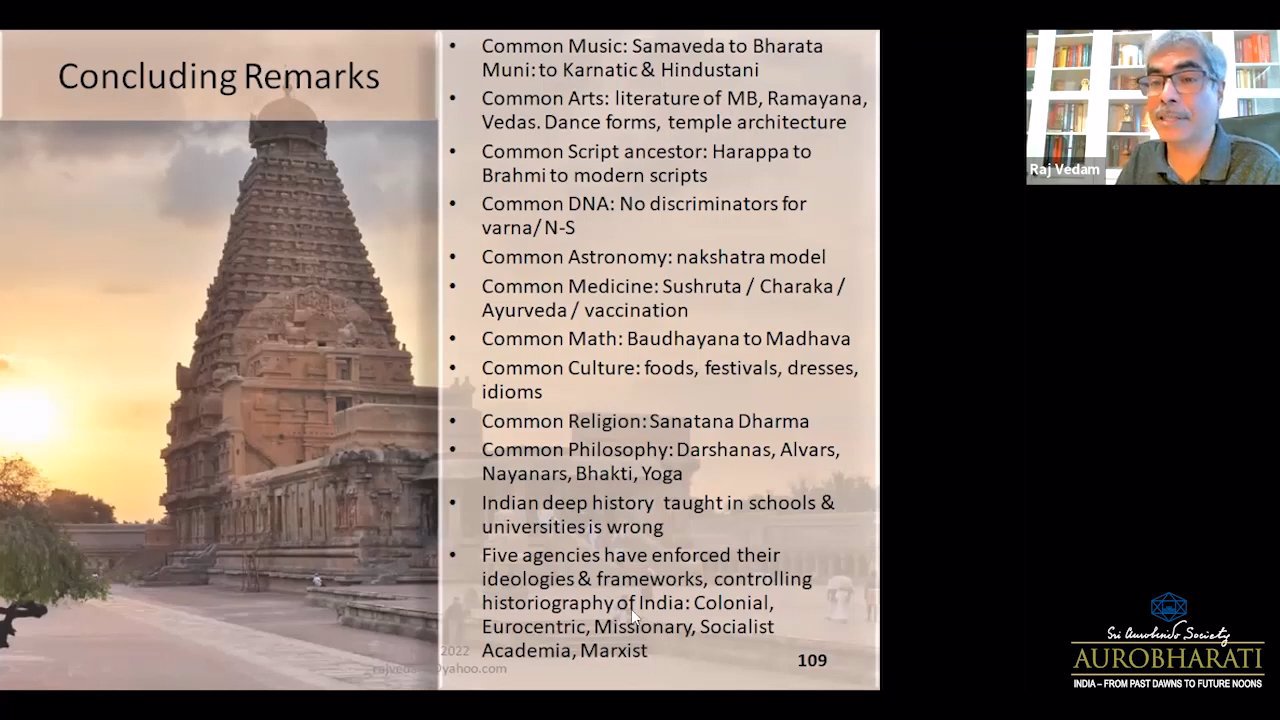 ~ Click the red bell button at journal.aurobharati.in to subscribe
~ Share this newsletter with your friends and work toward Renaissance!
|